0 (Registered)

(0 Review)
Final Cut Pro X 10.4 Professional (e-Learning)

Course #:APL-FCPX-101-031-EG
Duration: 1 Day
Price: 80.00 EUR

Course Description
This Getting Started with Final Cut Pro X course is designed to provide students with the basics of working with Final Cut Pro. It includes a robust set of color correction tools, 360 video capabilities, and solid media management. We'll cover import and export, and explore some of the key features of the software. This is not a replacement for the Apple certified curriculum, but a self-paced companion course.
This course contains interactive lessons that focus on skill growth. The course also contains exercises mirroring the instructor-led version and are performed in a simulated environment that does not require connection or access to a live system which provides extreme flexibility in taking the course.
Web Based Training courses are sold on a per-user basis. WBT courses provide a training advantage for you and your teams, helping you get up to speed quickly. Take the courses you need, at your convenience and at your own pace.
You can start the course at any time within 12 months of enrolling for the course. After you register/start the course, you have 12 months to complete your course. Within this 12 months, the self-paced format gives you the opportunity to complete the course at your convenience, at any location, and at your own pace. The course is available 24 hours a day.
WEB BASED TRAINING (WBT) IS SELF-DIRECTED AND SELF-PACED. AFTER YOU ARE ENROLLED IN THIS COURSE, YOU WILL NOT BE ABLE TO CANCEL YOUR ENROLLMENT. You are billed for the course when you submit the enrollment form. Web Based Training courses are non-refundable. Once you purchase a Web Based Training course, you will be charged the full price.
 Objectives
This Final Cut Pro X 10.4 Professional course teaches participants the following skills:
Understanding the basics of working with Final Cut Pro
Importing and exporting project files for collaboration and archive
Audio design with Roles
Fine-tuning clips in the timeline
Comparing alternate shots from a collection of clips
Applying effects, transitions and re-timing clips
Getting comfortable with key features of the software
Using real-world editing scenarios to create a project
 Audience
This Final Cut Pro X 10.4 Professional course is intended for:
Filmmakers, Videographers, Technical Directors, Graphic Designers
Anyone who wants to edit professional-quality video with Final Cut Pro X and prefers hands-on and interactive instruction
Editors with some experience in video production and workflow
 Prerequisites
Knowledge of OS X and basic computer navigation
Basic knowledge of video editing terminology is highly recommended
 Topics
Import and Organize
How does Final Cut work?
A quick tour of the interface
Setting up a Library and Event
Importing footage graphics and audio
Creating Optimized and Proxy Media
Changing Clip appearance and ordering
Understanding Library Smart Collections and Keywords
Creating Keyword Collections
Searching for Clips and creating additional Smart Collections
Rating Clips
Video Editing
Creating a Project
Adding Clips to the Timeline
Navigating the Timeline
Basic Editing Tools to Polish Your Edit
Adding Connected Clips
The Importance of Gap Clips
Adding Music
Using the Trim Tool
Replacing Clips
Test Out Clips with Audition
Audio Editing
Working with Channel Configuration
Balancing Primary Audio
Mixing in Additional Audio
Performing J and L Cuts
Changing Volume Over Time with Keyframes
Tagging Clips with Roles
Displaying Audio Lanes
Fixing Common Audio Problems
Syncing Separate Video and Audio
Transitions, Effects, and Transforming
Adding Basic Cross Dissolves
Adding and Modifying Additional Transitions
Adding Effects to Clips
Saving Effect Presets to Save Time
Understanding Rendering
Basic Speed Changes
Stabilizing Footage
Manipulating Transform Properties
Basic Keyframing
Creating Compound Clips
Titles and Motion Graphics
Working with Custom Text
Building a Lower Third
Designing a 3D Text Intro
The Motion Connection
Creating an Animated Title in Motion
Create a Logo animation in Motion part 1
Create a Logo Animation Part 2
Color Correction
Fixing white Balance with automatic tools
Accessing Your Video Scopes
Using the Waveform Monitor
Using the RGB Parade
Using the Vectorscope
Fixing Exposure and Color with Color Wheels
Adjusting Shots with Color Curves
Isolating color with Hue/Saturation Curves
Working with color masks and shapes
Helpful shortcut keys for color correction
Working in HDR
Media Management, Exporting, Interoperability
Duplicating Projects
Exporting a Master File
Exporting an H.264 File for Distribution
Uploading to Social Media
Creating Export Bundles
Sending Your Project to Compressor
Archiving Your Library
Sharing Libraries with Other Users
XML and Sharing Projects with Other Users
Exporting Captions and Roles
360 Video
Understanding 360 Formats
Creating a 360 Project
Setting Up an HMD (Head mounted Display)
Working with the 360 Viewer
Understanding the Reorient Tool
Working with 360 Blurs and Glows
Working with the Patch Effect
Working with 360 Titles and Generators
Meet Your Instructors
With decades worth of knowledge, both instructors will teach you everything you need to learn about Final Cut Pro.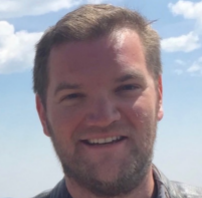 Jason Cox
Jason has spent most of his life in and around the nation's capital. After a stint as a Creative for Apple, Jason became an Apple Certified Trainer in 2009 and in 2012, he published his first training book, the Final Cut Pro X Cookbook. He currently produces training courses online, writes for screenlight.tv and works as an independent certified trainer of video editing and motion graphic software. He's presented at Nab, the Government Video Expo and Pluralsight Live.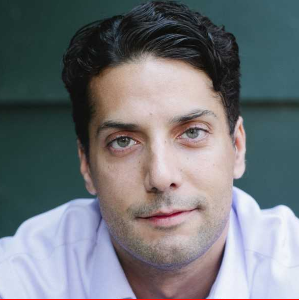 Nick Harauz
Nick Harauz is a certified Adobe, Apple and Avid trainer. Nick has an uncanny ability to engage his students and create a level of relatedness that keeps them coming back for more. Since 2002, Nick has also worked with domestic and international brands, offering a wide variety of video production and motion graphic services. He has worked with clients such as Proctor & Gamble, Diageo, Virgin Mobile, Nando's and Blackberry.
Course Content
Time:

1 day
Curriculum is empty